You can run your business efficiently without having to break the bank. To help you save on products and services you use every day,  we proudly offer an array of exclusive member-only discount programs. For additional information on signing up for these services, please contact:
Janelle Morris, Vice President of Membership & Business Development
jmorris@dcchamber.org
202.347.7201   Ext: 4819

Save up to 26% on FedEx services across town or around the world. Our relationship with FedEx allows our members to receive discounts of up 26% on FedEx® shipping and office services through the FedEx Advantage® discount program. It's free to enroll and there are no minimum shipping requirements. To qualify, simply sign up here.
Once you enroll, you can save:
Up to 26% on select FedEx Express® services
Up to 20% on select FedEx Express international services
Up to 12% on select FedEx Ground® and FedEx Home Delivery® services
Up to 70% on select FedEx Freight® services**
Up to 20% on FedEx Office® services†
Not only does FedEx offer outstanding value to our members, you will also enjoy on-time delivery, speed, shipping tools and office solutions. Click here to register today.
Conditions
*FedEx shipping discounts are off standard list rates and cannot be combined with other offers or discounts. Discounts are exclusive of any FedEx surcharges, premiums, minimums, accessorial charges or special handling fees. Eligible services and discounts subject to change. Discounts include a 5% discount for creating shipping labels for eligible FedEx Express® shipments using FedEx Ship Manager® at fedex.com or other electronic shipping solutions. For eligible FedEx® services, rates and electronic shipping solutions please call 1.800.475.6708. See the applicable FedEx Service Guide for terms and conditions of service offerings and money-back guarantee programs.
**Discounts are off standard list rates and cannot be combined with any other offers or discounts. Discounts are exclusive of any FedEx Freight surcharges, premiums or special handling fees. FedEx Freight reserves the right to terminate, modify or suspend the program at any time individually and each in their sole discretion, with or without notice. All services are subject to the terms and conditions of the FXF 100 Series Rules Tariff.
†FedEx Office discounts: 20% off color and black & white copies and printing. Black & white copy discounts are applied to 8-1/2" x 11", 8-1/2" x 14" and 11" x 17" prints and copies on 20-lb. white bond paper. Color copy discounts are applied to 8-1/2" x 11", 8-1/2" x 14" and 11" x 17" prints and copies on 24-lb. laser paper. FedEx Office discounts also include up to 10% on select other services. Discount does not apply to outsourced products or services, office supplies, shipping services, inkjet cartridges, videoconferencing services, equipment rental, conference room rental, Sony® PictureStationTM, gift certificates, custom calendars, holiday promotion greeting cards, or postage. This discount cannot be used in combination with volume pricing, custom-bid orders, sale items, coupons or other discount offers. Discounts and availability are subject to change. Not valid for services provided at FedEx Office® Print and Ship Center locations in hotels, convention centers and other nonretail locations.
---
To help you on your way to becoming an IT Leader, we invite you to join the DC Chamber of Commerce eLearning Portal Powered by Global Classroom. By registering, you will get access to hundreds of technical and business content including courses like: Cash Flow Management Essentials, Thinking like a CFO, Microsoft Office 2013 and Windows 8, To jumpstart your path, Microsoft is sponsoring six-months of free access to members of the DC Chamber of Commerce.
Click here for more information.
---
 
Office Depot, Inc. and the DC Chamber of Commerce have partnered to provide exclusive savings on all of your business needs, including discounts on:
Office Supplies
Technology
Furniture
Digital Print Services
Coffee and Breakroom Supplies
Benefits
Next Day Delivery (in all major markets) and Free Shipping for all orders over $50
Top 100 Item Chamber Discount List
Copy paper and toner discounted 15% off of lowest retail price found in-store and online
General supplies discounted 30% off of lowest retail price found in-store and online
Take an additional 5% off everyday lowest price both in-store and online for everything else you purchase—Now over 98% of everything you buy will receive at least a 5% discount off our everyday lowest store or web price!
Savings
An average office employee uses $300 worth of office supplies annually. By participating in ChamberPerk$, members will save, on average, $54 per employee. That means an office of 15 employees will save more than $800 a year! To sign up for the Office Depot discounts, contact your personal sales rep:
To log in to the DC Chamber's discount site and start saving, click here.
---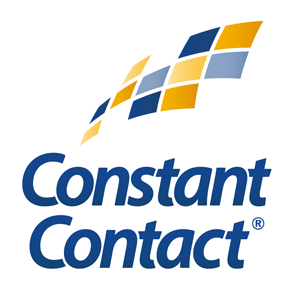 Constant Contact helps organizations connect with e-mail marketing and survey products that are easy to use, effective, and affordable.  Constant Contact helps you create email campaigns and online surveys that build lasting, valuable relationships with customers, members, and clients.
Constant Contact is a nationally recognized company that keeps clients off the spam/blacklists and apprised of new email regulations.
Benefits
ChamberPerk$ provides members with discounted email services, allowing you to create email newsletters, survey your customers, connect via multiple social media platforms, and generally increase your Search Engine Optimization (SEO) visibility.
Savings
Constant Contact offers Chamber members a 25% discount on pricing.
Click here to sign up for Constant Contact.
---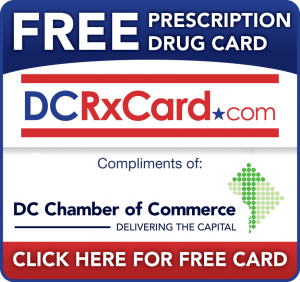 Members are also enrolled in the DCRx Card program, a FREE Prescription Drug Card for residents of the greater Washington area and their families. Simply click the button below to download and print a free DCRx Card (note: If you are not able to print, or otherwise obtain a card, visit any CVS pharmacy location and ask them to process your prescription through the DC Rx Card program).
Up to 75% savings on branded and generic Rx's
Additional benefits include discounts on eyewear, dental, vitamins, LASIK surgery, diabetic supplies, hearing aides, and teeth whitening
Accepted at over 50,000 pharmacies across the country
For more information please contact:
Michael R. Perrault
United Networks of America
800.726.4232
WWW.UNITEDNETWORKSOFAMERICA.COM
---
Keep Your Talent Pipeline Filled with Qualified Candidates
RecruitMilitary is a veteran-owned and veteran-operated organization that specializes in veteran hiring. As a fellow chamber member, RecruitMilitary would like to offer discounted rates for your diversity hiring needs.
If you would like to learn more about how RecruitMilitary can assist you with your veteran hiring initiative and OFCCP reporting please contact Rick Jones by phone at (301) 942-0534 or via email at Rick@recruitmilitary.com.
http://market.recruitmilitary.com/DCChamberPartners.html
---
Program Summary:
http://www.dentallogin.com/program-summary.php
Process:
Go to www.dentallogin.com and enter Password:  AETNADCDRUG