When:
April 18, 2018 @ 12:00 pm – 2:30 pm
2018-04-18T12:00:00-04:00
2018-04-18T14:30:00-04:00
Where:
Washington Marriott Metro Center
775 12th St NW
Washington, DC 20005
USA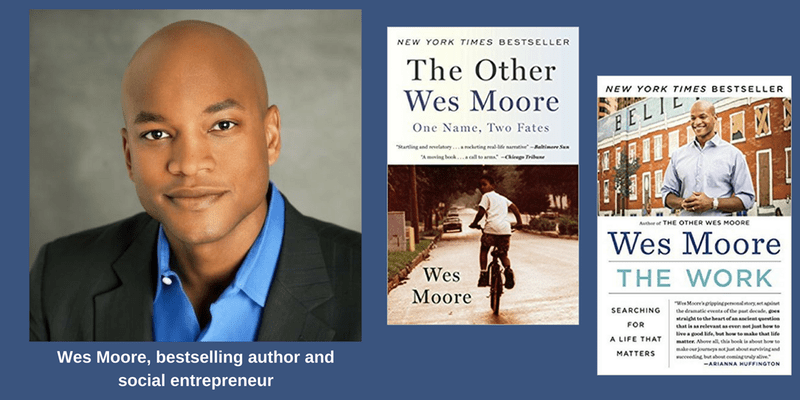 Our last few Presidential elections tell a clear story about why leadership matters to mission. Measurable social sector impact comes from extraordinarily performing teams. And where there is an extraordinary team doing impactful work, there is likely an effective, impactful and inspiring leader. Whether your organization's mission is to address social injustice, or represent the interests of your members, or eradicate childhood poverty, the character and leadership skills of who sits at the helm of your organization and the tone that that leader sets can make a significant difference in how your organization is positioned for success.
Join nationally acclaimed speaker, author and CEO of the Robin Hood Foundation, Wes Moore as he kicks off the 2018 Nonprofit Talent & Culture Summit with an inspiring keynote luncheon on "Why Leadership Matters to Mission."
Luncheon tickets – $99.00/person (Come early and meet Wes in person for a book-signing from 11:45 am – 12:15 pm)
Wednesday, April 18, 2018
12:30 – 2:00 pm
Washington Marriott Metro Center
775 12th St NW
Washington, D.C. 20005